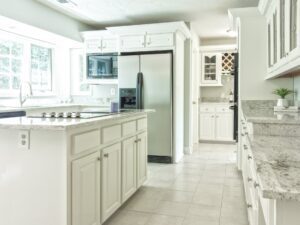 Buying a home on Lake Martin is exciting, but the thought of paying on your mortgage for the few decades may be anything but that. Not to mention, there are many other expenses associated with your home purchase— the inspection, the down payment, the closing costs.
Alabama homeowners can easily feel overwhelmed, but as your local real estate experts, the Haynie Team is happy to provide a few ways to keep those expenses down and pay off your mortgage early!
Below are three ways you can pay down your mortgage in less time, tackling all of the interest you're paying on the loan each month!
Make an extra payment
One of the simplest ways to start paying down your mortgage is to make one extra payment each month. Most lenders today do not have pre-payment penalties and just by making one full additional payment during the year could take about four years off of your loan.
Add onto your payment
If you cannot swing making a complete extra payment during the year, you can begin to add extra to your mortgage payment each month. Even adding as little as $100 onto your payment, applied to your principal, over the life of the loan, you could take five years off and pay tens of thousands less in interest!
Refinance into a shorter term
Refinancing your mortgage from a standard 30-year loan to a 15 or even 10-year term could save you thousands in interest, especially if you locked in a rate when they were much higher. Just keep in mind that these shorter term loans—although packaged with a lower interest rate—do typically require Lake Martin homeowners to have at least 20 percent in equity in order to avoid private mortgage insurance.
It's also important to note that you will need to pay one-time closing costs again to refinance, and what's more, your payment each month will likely be much higher than you're used to. Why? Because you're spreading out your loan amount over a significantly smaller amount of time. If you don't plan to stay in your home long-term, a refinance may not always be the best option for you, so it's key to talk to your lender in the Lake Martin area.
Feel free to contact the Haynie Team with any questions you have about buying a home on Lake Martin this year or for a list of available homes in the area.
Becky Haynie, Associate Broker / Realtor
Lake Martin Realty
www.HomeOnLakeMartin.com