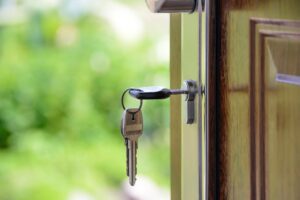 While you are shopping for a home on Lake Martin this year, your friends and family will likely offer all kinds of tips and advice relating to the purchase— things they learned from their experience with home buying or information they've heard about the current real estate market. But that doesn't mean you should follow every tip they give you; in fact, it is always best to consult your real estate agent with any questions you have.
As your local real estate team on Lake Martin, we've included four pieces of home buying advice NOT to follow this year to help steer you in the right direction and avoid any regrets later:
Wait until prices drop to buy a home
When it comes to talk of timing, you may hear you'd be better off waiting until prices drop to buy a home in Alabama. However, that just isn't the case! Home prices are not expected to go back down, instead they are predicted to rise over the next 12 months. Don't put off buying a home over this idea, you'll only cost yourself more money.
You don't need to use a real estate agent
The thought of cutting out commission may sound appealing to you, but don't be too quick to act alone. The home buying process is best navigated with an experienced real estate agent that knows the market, what you're looking for in a property and how to put together the best offer. You won't regret working with a pro!
Start with a low offer and work up
Making a low ball offer is not always the best move, in fact, you could risk losing the home to another buyer if you don't start with your best foot forward. Your real estate agent will know how low is too low and the offer that will help you score a successful sale.
Let the listing agent work for you
It may seem like an easy route to let the listing agent represent you as well, but remember that they do not have your best interests in mind. The seller's agent represents the seller first, so take the time to find an agent you trust that will work for you!
Ready to start your search for the perfect home on Lake Martin or sell your current home on the Lake? Give the Haynie Team a call today!
Becky Haynie, Associate Broker / Realtor
Lake Martin Realty
www.HomeOnLakeMartin.com